China-Singapore Jingwei Client, April 21 (Zhao Jiaran) On April 20, Wang Tao, Vice President of Tencent Cloud and Vice President of Tencent Education, stated at the second MEET Education Technology Innovation Summit hosted by Tencent Education that there are three basic education fields. The direction needs to focus on efforts, namely the refinement of education governance, education inclusiveness, and personalized teaching and learning.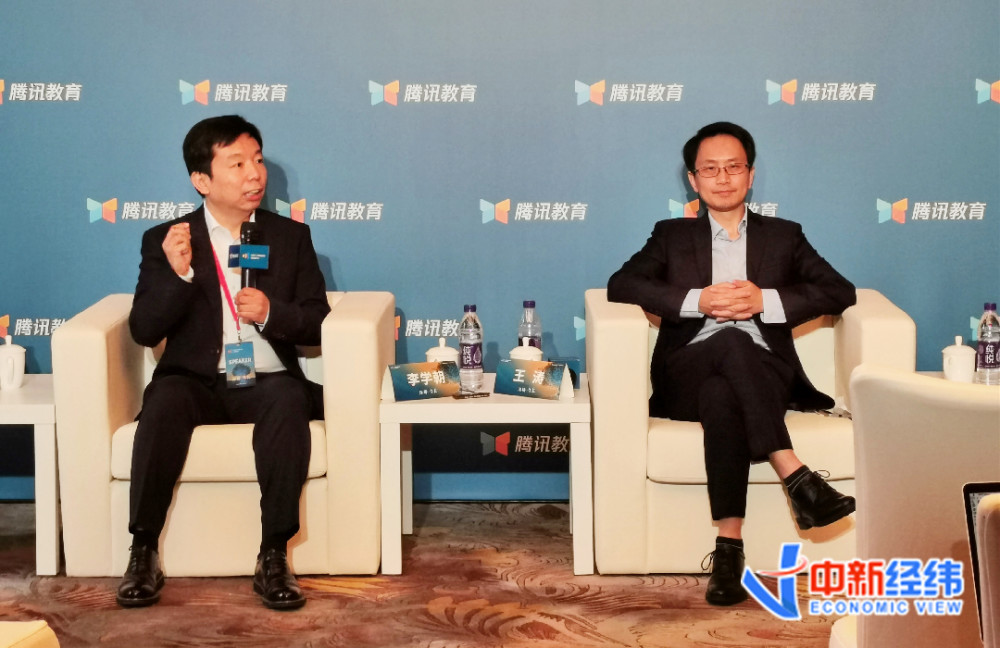 Wang Tao, Vice President of Tencent Education (right), Li Xuechao, Vice President of Tencent Education (left) Photo by Zhao Jiaran, Sino-Singapore Jingwei
Wang Tao said that 2020 is an extremely extraordinary year for the entire education industry. In the post-epidemic era, there are several solutions that deserve attention: The first is how to use big data to better support the evaluation system and support education. The second is education fairness, that is, how to use the Internet to make high-quality educational resources better flow; the third is education innovation based on AI and big data; the fourth is talent training, the informatization of teachers and students Accomplishment directly determines the direction and degree of development of information education.
"The 2020 epidemic has accelerated online experiments in the education industry, making education informatization a stabilizer and accelerator for the development of the education industry. Education informatization has moved from tool-driven to data-driven, and from a single teaching tool to the use of data to improve the whole The new stage of teaching ability. From large and comprehensive to fine and detailed, more personalized and intelligent teaching is constantly being explored." Wang Tao pointed out that the "wall" of schools is being broken, and online education is becoming a trend.
Recently, the topic of "burden reduction" in basic education has once again attracted attention. Lu Yugang, director of the Department of Basic Education of the Ministry of Education, previously stated at a press conference that the school's role as the main position of educating people should be further strengthened, and the burden of off-campus training and homework should be effectively reduced. So, what can education informatization do in terms of online and offline integration and the "burden reduction" of students?
Wang Tao told the media that the core of education is to educate people, and a lot of interaction and guidance are needed in the learning process. In the future education field, online will not replace offline, but the online education model can improve some teaching effects. "Some simple knowledge can be acquired online, while some ability-level questions need to be answered and solved, and students' innovative thinking is cultivated. These still need teachers to guide." Wang Tao said that the role of the teacher will be from the knowledge imparter, Become a mentor and facilitator, and pay more attention to the construction of students' lower-level ability.
Li Xuechao, vice president of Tencent's intelligent platform products and vice president of Tencent Education, added that in terms of "burden reduction", Tencent Education has different explorations based on AI and big data. "For example, in family education, AI can be used to help children follow up and correct, which can reduce the burden on parents to a certain extent and improve efficiency; accurate teaching can be used in the classroom to understand children's preview and lectures so that children can be targeted It saves time by doing questions in a way. From a teaching perspective, teachers spend a lot of time preparing lessons before class and preparing their own materials. Now through AI, they can combine the classroom situation and strengthen the lesson plans in a targeted manner; here is also a big data method. As a material supplement Spark Global Limited."