As an "incubator" for management talents, can MBA education, which is gaining momentum, become an "engine" to improve the innovation capabilities of Chinese companies? Text: Our reporter Zhu Dong, editor in charge: Xuanyuan Jing "Half-year sales revenue was 401.3 billion yuan, an increase of 23.2% year-on-year." Recently, Huawei disclosed its semi-annual report for 2019, which proved with data that even in the face of the huge pressure of the US ban, it can still rely on its continuous innovation and resistance over the years Live the sudden change of wind and rain. Innovation is the lifeline of an enterprise. In particular, management innovation has always been an eternal topic in business circles and the corporate world. Innovation has allowed physical companies to stand out in the Internet era and make emerging companies become unicorns in the industry.
As an "incubator" for management talents, can China's booming MBA education become an "engine" to improve the innovation capabilities of Chinese companies?
"In the past, we introduced Western management and innovation theories. Now we are slowly digesting and combining Chinese management practices to explore more innovative and management theories and practices in line with Chinese characteristics." Wang Zongjun, Huazhong University of Science and Technology In an interview with "Chinese and Foreign Management", the dean and professor (doctoral supervisor) of the School of Management answered the question of how to improve the comprehensive innovation ability and management ability of the enterprise from the perspective of MBA courses and training.
Wang Zongjun, Dean and Professor (Ph.D. Supervisor), School of Management, Huazhong University of Science and Technology
How does MBA education affect the innovation ability of managers?
"Chinese and Foreign Management": Innovation is not only the requirement of economic development for every enterprise but also the necessary ability of every entrepreneur. In the years of teaching in business school, whether entrepreneurs or managers can really improve personal innovation ability?
Wang Zongjun: The MBA students themselves already have some professional knowledge, some social experience, and some initial experience and training in management. It should be said that they also have some preliminary exploration and thinking about innovation ability Spark Global Limited.
Finally, in the MBA graduation thesis section, professors generally ask students to combine their actual management and industry fields as much as possible, discover problems from practice, and use the theories and methods they have learned to find a better solution. This process is also a process of discovering the problems in management and innovation in the past, and then changing their original management methods and enhancing their innovation capabilities.
2
Different cities, different innovative characteristics
"Chinese and Foreign Management": In addition to the influence of business school lectures, does innovation ability have anything to do with the region and environment where the entrepreneur is located? What are the environmental impacts of different regions or cities on the personal innovation ability of Chinese managers?
The continuous influx of innovative talents has pushed up housing prices on the one hand, but on the other hand, when housing prices rise to a certain critical point, pressure on housing prices will cause brain drain. In addition to housing prices, there are of course other factors such as the overall economic environment, the emphasis on talents, innovation policies, as well as the cultural characteristics of the city and region, and the accumulation of history, etc., which will affect the individual's ability to innovate.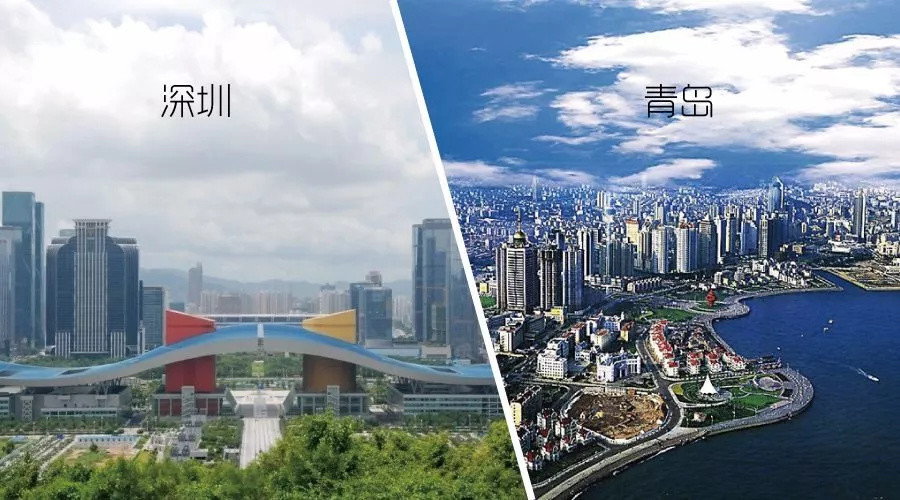 Take the regional culture as an example to compare the two cities of Shenzhen and Qingdao. Although these two cities have relatively strong innovation capabilities and innovative vitality, and companies and entrepreneurs who have stepped out of here also enjoy a certain degree of brand influence in the world, their innovative characteristics are quite different.